About Me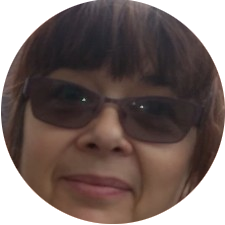 After three years apprenticeship in ceramic decoration at the Lycée Auguste Renoir in Paris, and one year learning pottery in Athis-mons in Essonne, I started making pots. First in Forges-les-bains, and then in Scotland, where I created Marianne's Pottery, and where I first developed my sheep decorated collection. This style has become very popular, both with Scots and with people from around the world.

I also helped found a cooperative shop The Crafters in Melrose, along with 12 others crafters. Since 1998 the cooperative promotes the work of its members and of other local crafters.

For many years now I have been giving introductory pottery courses. This has allowed me to share my knowledge - and to share many great moments with amateur potters.

I left Scotland at the end of 2015 to move to Monceaux-sur-Dordogne and to begin a new adventure there. Ôpot! started up in July 2016; I still make pots with sheep, and I'm still exploring new forms and techniques. And, of course, I still give pottery classes.

I am now part of a new collective in Argentat-sur-Dordogne, Le Noyau. We share a craft shop, and have several projects aimed at promoting local craft.